Back Bay Homes for Sale
Browse Back Bay Homes Available for Sale Below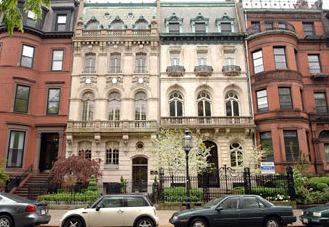 Boston's Back Bay is by far one of the most luxurious urban neighborhoods found on the East Coast. Its streets are lined with classic brownstone houses, once home to Boston's rich and elite. Now many of these homes have been converted into luxury condos, lofts, studios and homes, with all the comforts of modern living. The Back Bay is also home to the famous Newbury Street, which has the most stylish and fashionable stores in all of Boston, as well as the most premier five-star restaurants.
If you enjoy the finer things in life and would like to have a home in Boston, then the Back Bay is the place for you.
For more information about Back Bay and interested in scheduling a viewing of available Back Bay homes, please contact Spark Realty Group today!
More information on Boston - Back Bay real estate »
More information on Back Bay, Boston, MA homes:
Number of properties currently on the market in Back Bay, Boston, MA:
Single Family: 6 Properties
Condo: 69 Properties
Multi Family: 0 Properties
Land: 3 Properties
Number of new Back Bay, Boston, MA Real Estate listings in the last month:
Single Family: 0 Properties
Condo: 24 Properties
Multi Family: 0 Properties
Land: 0 Properties
Average list price for Real Estate in Back Bay, Boston, MA over the last 6 months:
Single Family: $9,500,000
Condo: $2,233,734
Land: $150,667