South End Homes for Sale
Browse South End Homes Available for Sale Below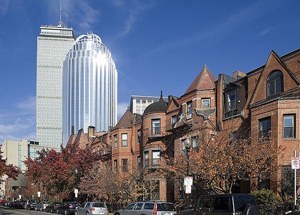 One of Boston's most distinguishable and historic neighborhoods, the South End borders several other neighborhoods of Boston– including the Back Bay, South Boston, Roxbury, Dorchester and Bay Village. The South End was originally built upon a tidal marsh in the mid 1800's as part of the larger Back Bay filling project.
The beautiful architecture in the Victorian row houses of this neighborhood is just one of its many great features. The South End is also known for its diverse population, integrating many people of different race, religion, and sexual orientation. Additionally, there is a flourishing artistic community in the South End which features the Boston Ballet as well as the Boston Center for the Arts (BCA) and many, smaller art galleries. This neighborhood is also known to be very pet friendly - many apartments and condos allow animals. Additionally, many retail shops and restaurants offer water bowls outside for dogs.
The South End is also very convenient to downtown Boston as well as surrounding suburbs through the MBTA. Washington Street, which cuts through the middle of the South End, is the route of the Silver line (Boston's first rapid transit bus route). The South End is the perfect Boston neighborhood if you're looking for a vibrant and diverse community close to the heart of the city.
If you'd like to schedule a viewing of one of these South End homes for sale or have any questions about the South End properties below, please contact Spark Realty Group today.
More information on Boston - South End real estate »
More information on South End, Boston, MA homes:
Number of properties currently on the market in South End, Boston, MA:
Single Family: 7 Properties
Condo: 31 Properties
Multi Family: 1 Property
Land: 4 Properties
Number of new South End, Boston, MA Real Estate listings in the last month:
Single Family: 3 Properties
Condo: 14 Properties
Multi Family: 1 Property
Land: 0 Properties
Average list price for Real Estate in South End, Boston, MA over the last 6 months:
Single Family: $3,225,000
Condo: $905,310
Multi Family: $2,000,000
Land: $55,975